Thursday, April 17, 2014
Wednesday, April 16, 2014
Monday, April 14, 2014
Viva Viva Magazine!
From April 1st:

Bexar (named for Bexar County, Texas) is totally adorable.
Friday, April 11, 2014
"Kitty" Press Release
Jorja is not in this episode.

THE CSIs INVESTIGATE THE CYBER-RELATED MURDER OF A PROMINENT CASINO OWNER'S WIFE AND RECEIVE HELP FROM THE FBI's CYBER CRIME DIVISION, ON "CSI: CRIME SCENE INVESTIGATION," WEDNESDAY, APRIL 30

Patricia Arquette Guest Stars As Special Agent Avery Ryan

From the Cyber Crime Division

"Kitty" – The CSIs investigate the cyber-related murder of a prominent casino owner's…
Thursday, April 10, 2014
Phyllis Frelich Passes Away
Phyllis played Betty Grissom in "The Two Mrs Grissoms."

My thoughts are with her family.
"Consumed" Recap and Screencaps
"Consumed" Recap and Screencaps
Oh man. That was tasty and I have to give them a hand for a nice episode with a great "Oh shit." ending that reminds me of Abra-Cadaver. It was gross, and awesome, and gross. This is the kind of CSI I love the most.

I'm giving this one four stars because of the number of scenes, but it's really like a 3.75. If we'd had one mention of Sara's personal life, it would be a more solid 4. It was an…
Wednesday, April 9, 2014
"Consumed" Discussion Post
Well I'm not hungry anymore…

The CSIs track a cannibalistic killer and discover he's not alone, on CSI: CRIME SCENE INVESTIGATION, Wednesday, April 9 (10:00-11:00 PM, ET/PT) on the CBS Television Network.

Talk about the episode here, and recap and screencaps will be in the morning, as usual.
Tuesday, April 8, 2014
Artists and Athletes: Jorja Supports ADI
Artists and Athletes: Jorja Supports ADI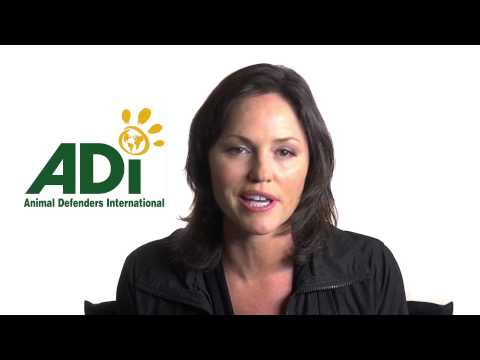 I know you knew it, but here's her full ADI commercial:

I personally share her passion for animals (if we can't be humane to animals, how can we be so to each other?) and that's why the birthday fundraiser this year gives 100% of the proceeds to ADI.

http://www.crowdrise.com/jorjafox46/

Donate via CrowdRise for Jorja's birthday, and…
Monday, April 7, 2014
More photos from Extinction Soup's showing at the American Documentary Film Festival:
AmDocs Gallery
More photos from Extinction Soup's showing at the American Documentary Film Festival: